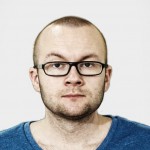 My name is Wojtek Naruniec, I'm a Magento Architect, Technical Lead & Developer interested in Magento platform in all aspects as well as in e-commerce in general.
I have a bunch of hobbies – my dearest one is caving.  I have taken a little break from that now, however I'm going to back to caves in the near future.  In the meantime I'm keeping in shape by biking, running, hiking, traveling and tasting craft beers!
I'm also a tabletop gamer. I used to play Warhammer Fantasy Battle but I've found Warhammer 40000 as much better since it's set in a science fantasy universe.
Last but not least, I have a wife Sylwia who shoots the photos I use on this blog. Thanks to Sylwia I'm the proud father of two kids.