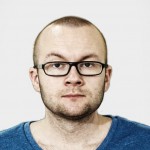 My name is Wojtek Naruniec, I'm a Software Engineer working as an architect, technical lead, and developer interested in web engineering. I work in the WordPress ecosystem, and before 2022 I worked for more than 10 years with the Magento platform, now called Adobe Commerce. I was focusing mainly on e-commerce but was doing a bit of WordPress here and there.
I have a bunch of hobbies! My favorite ones are dirt bike riding, motorcycles, mountain biking, and shooting sports. I used to do caving for a few years but have taken a break. However, I hope to return to caves someday. I keep in shape by biking, running, hiking, and lifting weights.
I love fantasy worlds and different kinds of games. I was a tabletop gamer, playing Warhammer Fantasy Battle and Warhammer 40000. Skaven FTW! I also spent much time playing Ultima Online, World of Warcraft. I don't have that much time for games now, but occasionally I play on PS4. I choose mainly role-playing action games and intriguing walking simulators.  
Last but not least, I have a wife, Sylwia, who used to shoot the photos I used on this blog. Thanks to Sylwia, I'm the proud father of three kids.